I*RECYCLE PROGRAM GENERATES NEARLY  A QUARTER MILLION DOLLARS FOR PARTICIPATING LOCAL SCHOOLS
January 2016, Guam – The Guam Business Partners for Recycling, under the project i*recycle, has disbursed over $225,000.00 to participating schools for their aluminum can recycling efforts.  "Our students continue to work hard to set the example for protecting our island home.  But more can be done at work, home and within our villages" says Mark J. Sablan of South Pacific Petroleum and President for The Guam Business Partners for Recycling Board.
The i*recycle program continues to educate the community on the importance of recycling aluminum cans throughout the island.  With more than forty satellite aluminum recycling bins stationed at public, private and DODEA schools, i*recycle efforts are also seen at many of our island-wide events.  Peggy Denney, Program Administrator, organizes volunteers in educating the community through events like the annual Bank of Guam IFIT 5k, Strides for the Cure 2k/5k and the Liberation Day Parade.
"I am proud of the work and progress our participating schools have accomplished," Denney says.  "They are making a difference for our community while helping to support their school."
By continuing to support this program Guam takes bigger steps to reduce the volume of the waste.  Recycling diverts valuable resources from landfills which in turn makes fewer landfills necessary.  Recycling valuable resources can result in cash returns – such as when aluminum is collected at schools and sold so those same schools can reinvest their well-earned funds into academic, athletic and extracurricular programs.  Recycling also reduces litter throughout the island and helps our communities to be cleaner and more welcoming for locals and visitors alike.
Proceeds from the sale of aluminum cans are divided proportionally among the schools where the cans are collected.  These disbursements were determined by the volume of cans each school had collected.  The Top 3 earning schools from i*recycle Program's latest containers are as follows:
---
McCool Elementary/Middle School                $2,176.00
Agana Heights Elementary School                $1,742.67
St. John's School                                            $1,578.39
---
Guam Business Partners for Recycling began the program to educate and promote recycling on an island-wide level.  The GBPR's plan utilizes private, public and DODEA  schools as sites for aluminum can recycling bins, affording the entire community convenient access to recycling aluminum cans.
To learn more about the i*recycle program and how you can become involved, contact Peggy Denney, Program Administrator, at (671) 483-9415 or follow us on Facebook at irecycleguam.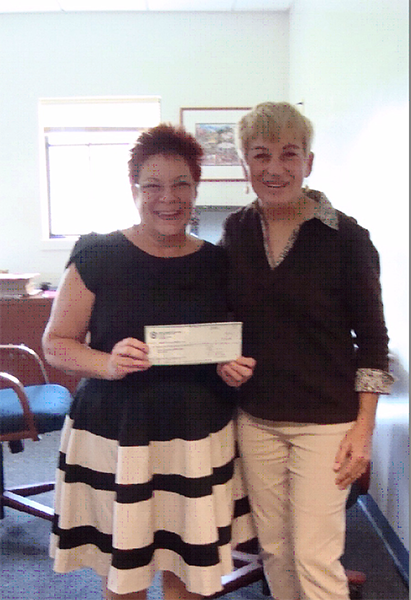 Peggy Denney presented a check for $2,176.00 to McCool Elementary/Middle School representative.
Check for $1,742.67 presented to representatives from Agana Heights Elementary School from i*recycle
Program Administrator, Peggy Denney.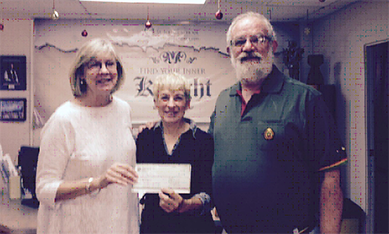 Check for $1,578.39 presented to representatives from St. John's School from i*recycle
Program Administrator, Peggy Denney.